New Hoaxers on the scene.
Details

Category: Articles
Published: Friday, 08 January 2021 19:35
Written by Super User
Hits: 291
By now, most folks in the Bigfoot Community has seen the latest news about a Bigfoot captured on video at Salt Folk State Park in Ohio.  If not, here are some screen captures of the posts made by the perpetrator who claims to have produced it.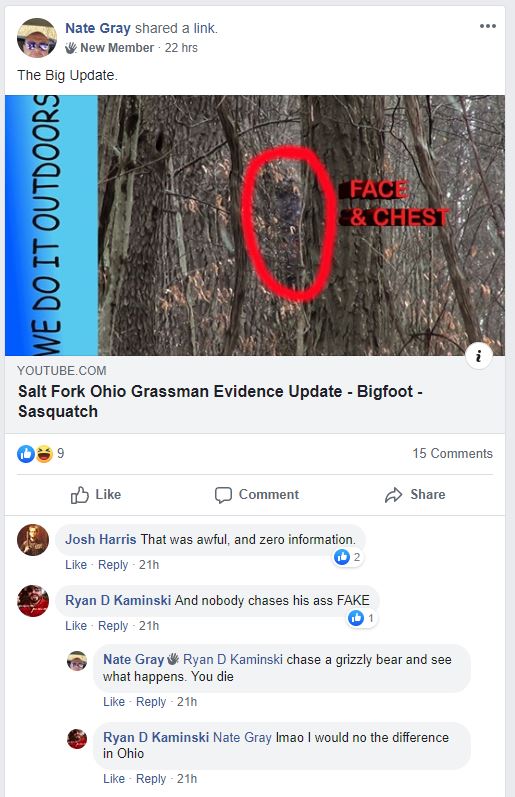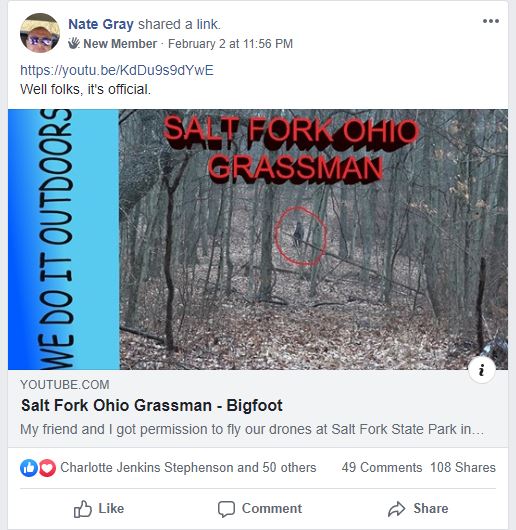 After watching the video, there is no doubt in anyone's mind that it's not a Bigfoot, and this is nothing more than a hoax.  The channel that it is hosted on at YouTube is definitely something that would produce something to this effect.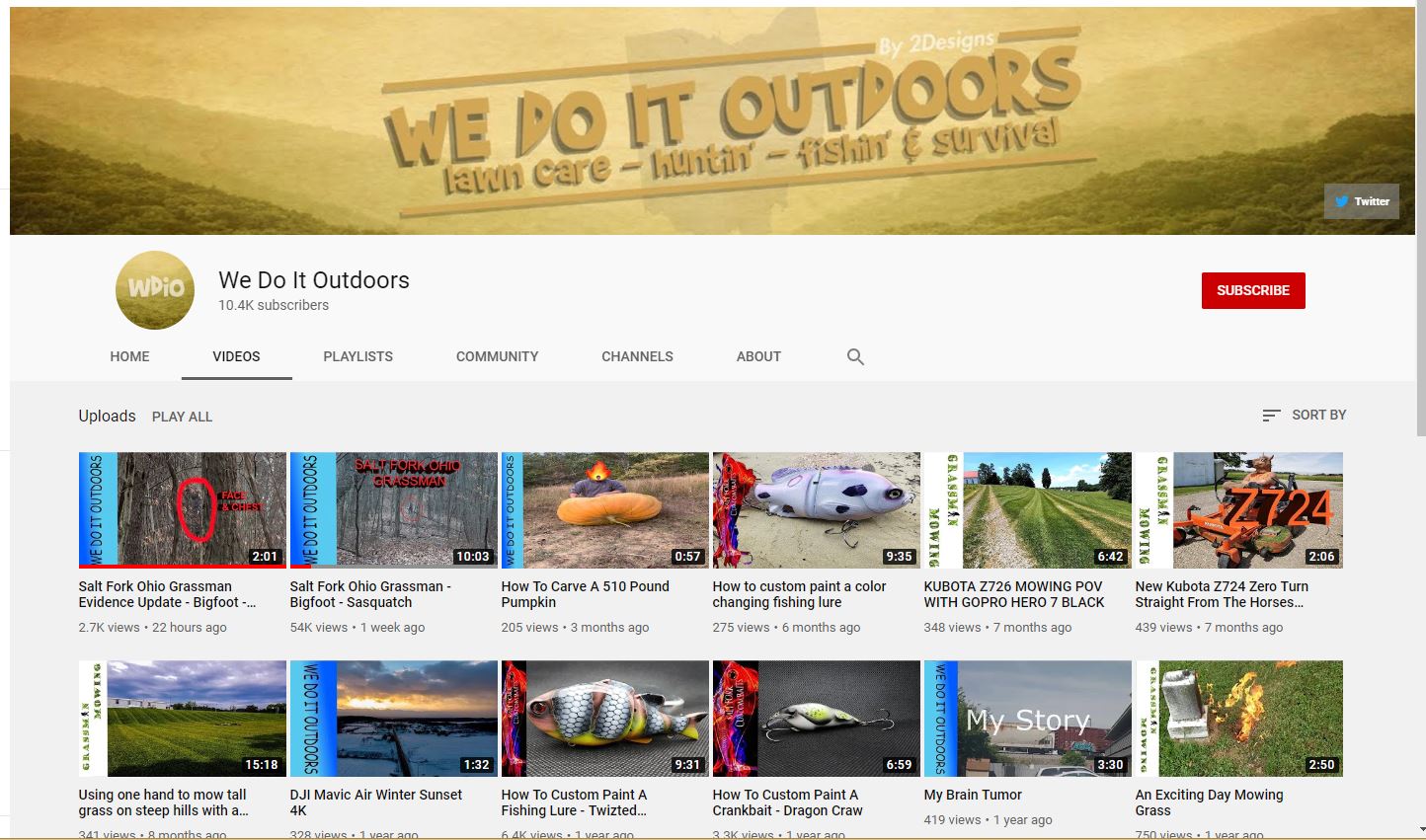 When people questioned or said fake/hoaxed, Nate Gray would start attacking those people, and then claim that he was being attacked.  Classic hoaxer antics.  When people posted screen captures of the figure in his video, it is clearly someone wearing a mossy oak jacket and jeans.  The picture posted here is in dispute over who originally posted it, so until now, I will say whoever did it, thanks, and when I figure out the originator, I will give them proper credit.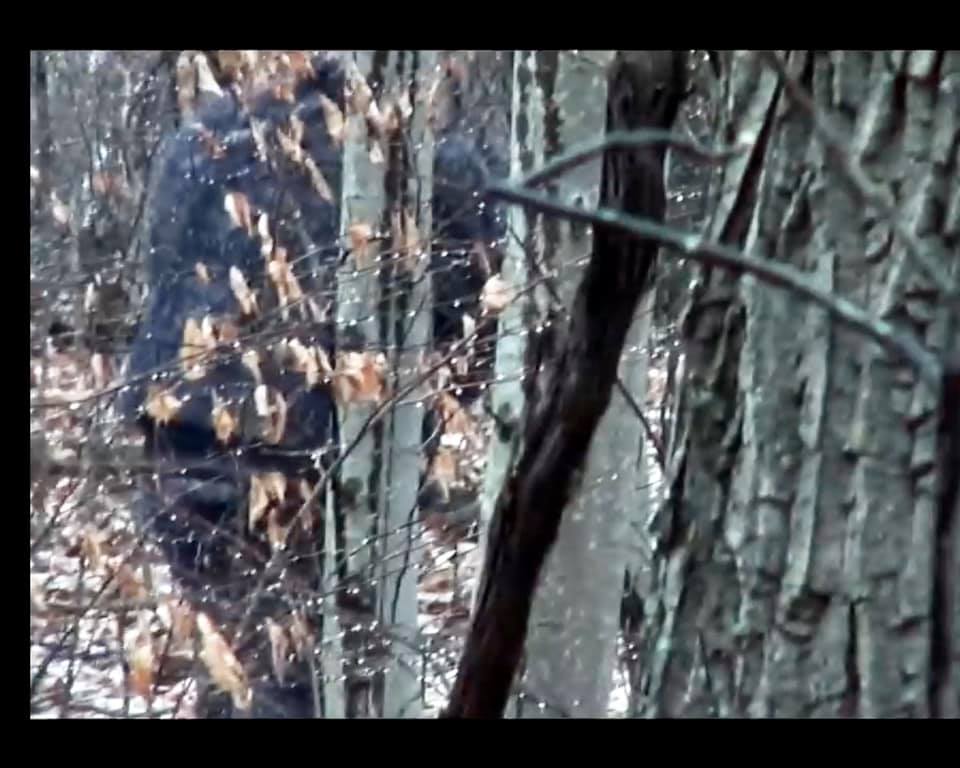 Having been caught red-handed, it still doesn't help that news media around the country have taken it up and tried to make it go viral, to the point that the hoaxer brags about it on his Facebook page.  So folks, don't be fooled, always question any and all evidence that is brought forward these days as we continuously see people trying to commit hoaxes.  Whether someone supposedly does it as a joke, it should still be considered a hoax and forever label them as a hoaxer.